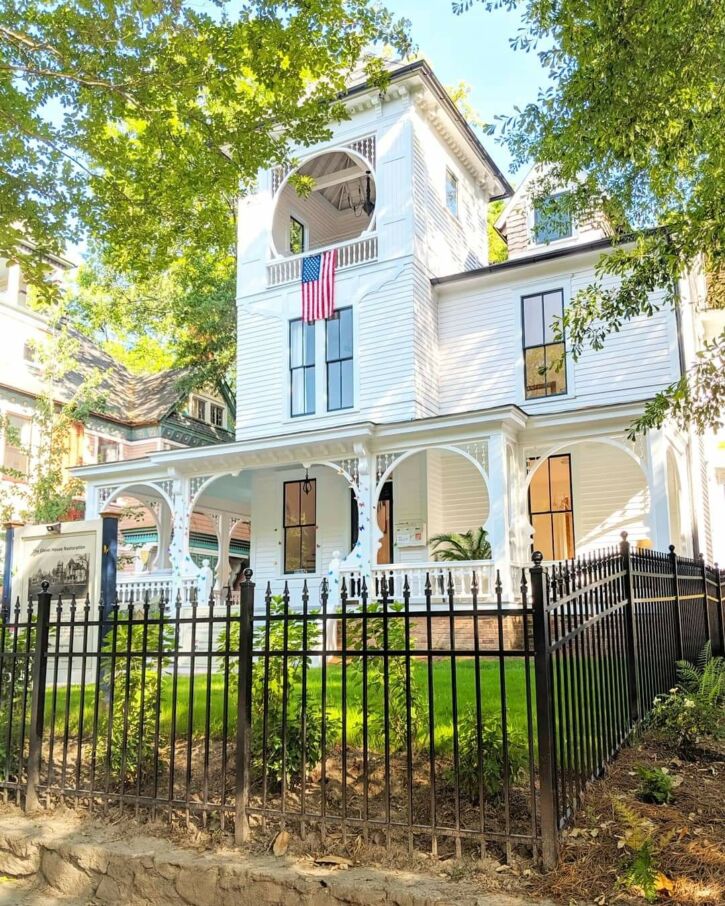 Welcome to the Glenn House Restoration. This project began on January 20, 2017 as my family and I became owners of an 1890 Queen Anne Victorian house. The Glenn house is located in Historic Inman Park, Atlanta, Georgia's first streetcar neighborhood.
During the twentieth century, the house experienced drastic alterations to its historic character. Non-historic changes included the removal of the tower porch, gabled dormer, and several other exterior and interior features such as the pocket doors and stair balustrade. It was in dire shape after being carved up into four apartments, with much of the original structure removed or significantly altered. We searched for architectural plans, oral histories, photos, and anything that would give us clues to its original state. In the end, the only things we had to guide us in what we now call a combination of a sympathetic restoration and renovation, as well as a new addition, is a circa 1890 photo of the house. Inman Park is a locally and nationally registered historic district. Thus, in order to restore and put back as much as is feasible, we submitted an application to the Atlanta Urban Design Commission for a Type Three Certificate of Appropriateness.
Our vision is to restore, rebuild and renovate this house to its previous 1890 appearance while incorporating modern amenities and systems. Click here to view a photo of the Glenn House circa 1895.
Our website will chronicle the project as it progresses to completion. We invite you to subscribe to our blog below as well as follow us on Instagram and Facebook. Click here to discover the incredible history of the house.